Original Design 12th scale

Dolls House Bears
by Josephine Parnell.
Click HERE or on picture below to Enter Site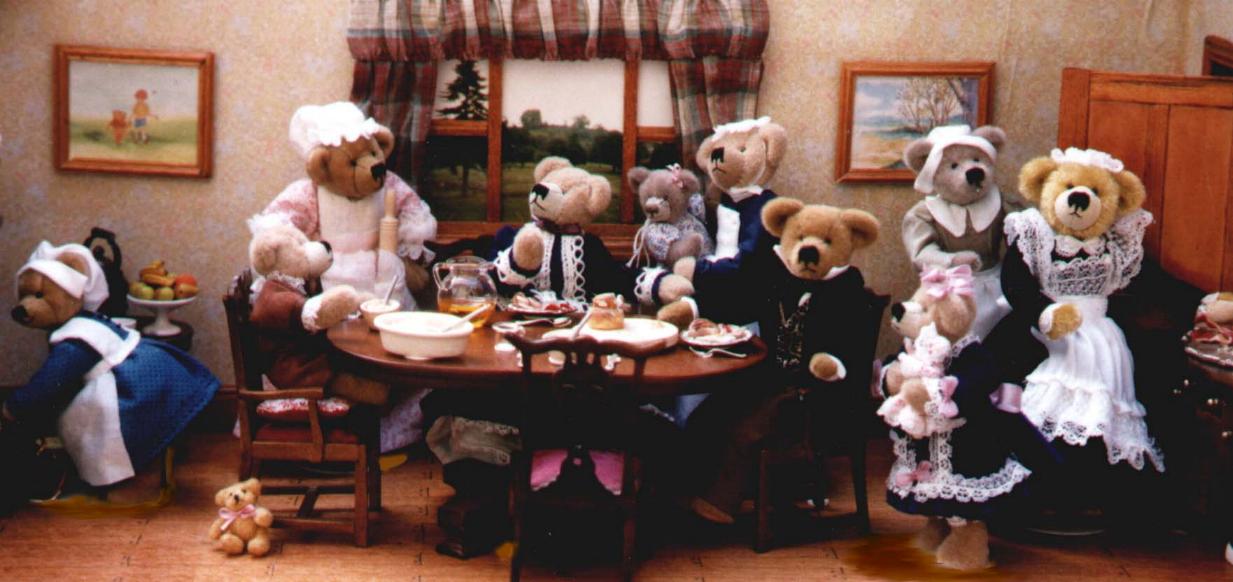 Click HERE or on picture above to Enter Site
Welcome to the wonderful world of Dolls House Bears.
These Bears have been designed by myself to be a Bear lovers equivalent of a Dolls House Doll. They are correctly proportioned to live in any 12th scale home, and now includes 24th scale. Being fully poseable makes it easy for them to carry out any of their chores and household duties or to sit and relax at the end of the day.
All of the Bears are individually handmade and dressed by myself, making each one original and unique, but as characters they are repeatable. I welcome commissions of any characters or historical period you may have in mind.
They are not inclined to be cold and hard, but are warm natured, making them good company in any household. As long as you talk to them regularly and keep a well stocked larder they are well behaved and faithful companions . . .

Our pricing policy is as follows :-
We take enough to cover the raising, feeding and education of our Bears and just enough extra to make sure they go to a good home.

Site Hosted by Free Online


All designs and photographs are Copyright © Josephine Parnell. Any infringement may incur legal redress under the Copyright and Patents Act 1988. All rights reserved.
Please refrain from any temptation towards plagiarism.


Copyright © Josephine Parnell. All rights reserved.